The Wildix VoIP PBX is a reliable communication system for small or large business alike. It's scalable, flexible and it can be customized to meet the needs of any company.
Get The Wildix PBX As A Hosted Solution Or Install A Physical PBX At Your Business Location
With Wildix, you can enjoy a piece-of-mind knowing that your PBX will work across multiple business locations and can be set up with fail-over, backup and load sharing options that will keep your business communications online 24/7.
Wildix Unified Communications PBX

Benefits of Wildix VoIP PBX Solutions
Superior HD call quality
Easy and quick to configure
Reduced cost of making calls
Extension numbers are mobile & flexible
Features of Wildix VoIP PBX Solutions
Rule setting for calls
Call routing & redirecting
Forward calls to landline or mobile numbers
Adaptable network based on call volume or business needs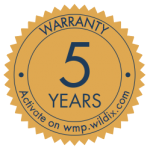 WILDIX PRODUCTS COME WITH A 5 YEAR WARRANTY
Wildix products are designed to be updated over time in order to adapt to changes in the IT landscape. For this reason, we want to ensure the perfect performance of our hardware and software upgrades for at least 5 years from the purchase date.